If you know how to make a girl smile, then you will automatically be more successful with women in general. People like to smile, it makes you feel warm and fuzzy inside and these feelings will be associated with the person who has made you smile. Wouldn't you like a girl to feel warm and fuzzy when she thinks about you?
The Type Of Smiles
There are an estimated 19 types of smiles, all of which have different meanings. So we have made it easy by breaking them down into a few types you should be focusing on… ones you should try and get out of her and ones to avoid at all costs.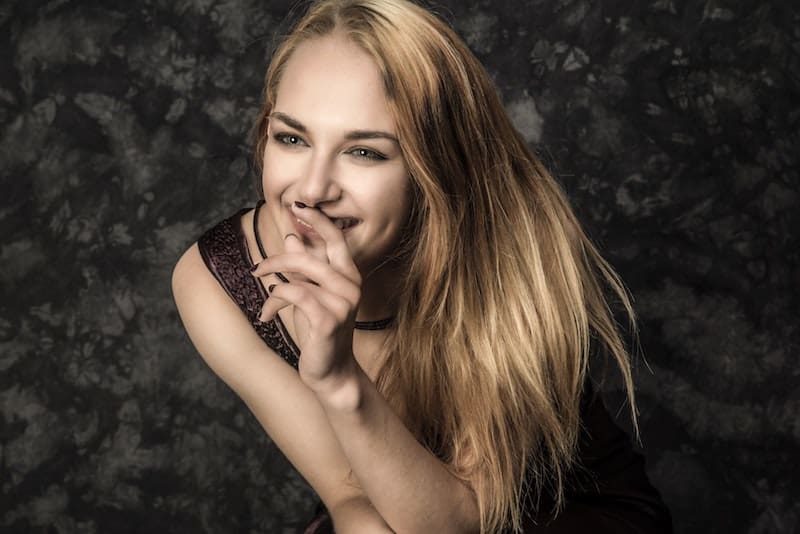 Here are the kinds of smiles you are trying to get:
Genuine smile
Compliment smile
Impressed smile
Happy smile
The quickest way of spotting a "real" smile would be to see if her cheeks are enlarged while moving upward. This upward movement will expose her teeth while her eyes close up… You simply cannot miss the surefire signs of a beautiful genuine smile – win!
And here are the kind of smiles you want to avoid:
Polite smile
Weird / "You are insane" smile.
I own you smile
Known as the "fake" smile. This one is easy to spot and is very much the opposite of the "real" smile. The absence of pushing up her cheeks and closing of the eyes is a telltale sign that you are not winning her over and have to work a bit more on the art of making women crack a smile.
So we know that understanding the type of smile you are receiving from a girl is very important. It will tell you when you are being successful with your approach or when you have to better your technique.
However, there are variations between the "genuine" smile and "fake" smile, some of which are subtly different from each other. This can make detecting "fake" from "genuine" a little more challenging.
Below are the types of smiles you want out of a girl and the ones you want to avoid.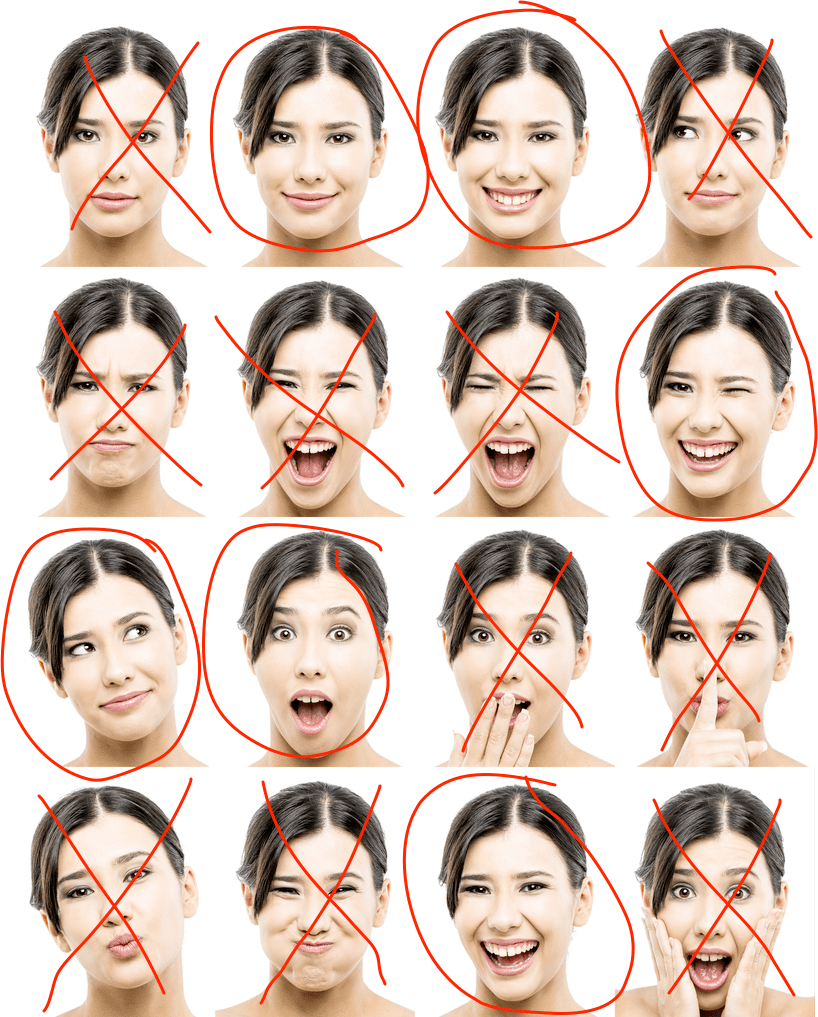 Situational Smiles & Taking Advantage Of Your Environment
The easiest way to get a smile out of a girl is to make use of the environment you're both in at the moment, and to highlight something funny that is occurring. There is always something interesting or funny happening if you pay attention to it.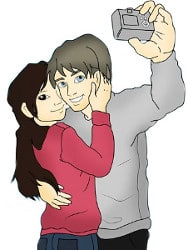 For example, if you're both waiting in line… make eye contact so that she notices you, and then immediately go into a huge fake yawn hinting that you're bored of the waiting line. This works great if there's a huge line and no one is talking. The key is to be funny while retaining your dignity. If you make a fool of yourself, you'll get the "you are weird" smile. We have another article on how to make women laugh that dives a little deeper into this.
A more verbal approach in situational smiles would be to point something funny out to her. Usually talking about other people or items is an easy way to score a laugh. If you were grocery shopping and you happened to be in the cheese isle, you could say in a serious tone: "This cheese reminds me of the moon", and then break out a small grin. Its dumb, but it works and she will love it.
Avoid Pre-canned Material Or Trigger The Polite Smile
Of course, the WORST way to force a smile is to quote someone else's joke or canned material. If it doesn't come out as spontaneous and natural, then it will trigger the polite smile. Whatever you do, do not ever tell a joke with a beginning, a middle and an end. These will NOT trigger any attraction whatsoever. In fact, what this says is that you are trying to impress her and this will consequently lead to less attraction.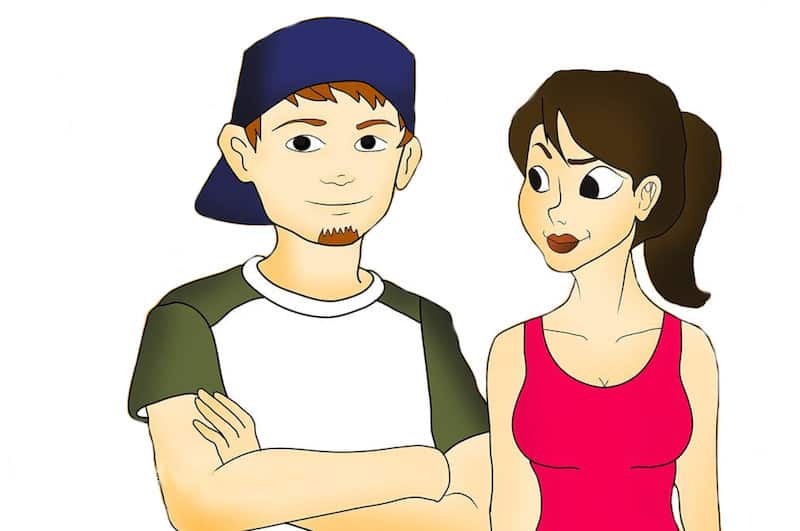 Comedy: Exaggeration And Misleading
Assuming you're hanging out with the girl, exaggeration and misdirection are the best ways to make someone smile. Its the essence of all comedy and it works for professional comedians as well as for you.
If you know how to make a girl smile, she'll usually be more attracted to you. All those good feelings get associated to you and consequently, you end up being the guy who makes her feel good. The last and most powerful way to get a cute girl smiling at you is to use a technique called "cocky and funny". Not only does this technique work every time, but it also triggers powerful feelings of attraction at the same time. The "Cocky and Funny" technique is covered in detail in Double Your Dating by David DeAngelo. With it, you'll not only have girls giving you big bright smiles, but you'll also be creating powerful attraction at the same time.
Body Language Smiles & Smiles Attract Smiles
Sometimes giving a genuine smile will result in receiving one as well. "Give and you shall receive!" The best place to try this is in a setting where you are busy and CANNOT immediately talk to the woman in question. The smile says: "Hello, I'm interested and I WOULD talk to you, but unfortunately I'm busy right now and I can't, so I might later if you return the smile". Imagine you were hard at work, waiting tables, lifting boxes, actually doing something… and you saw an attractive woman you wished to talk to but at the moment, just couldn't. A nice genuine smile would be infinitely appropriate and would peak her curiosity assuming she found you remotely attractive.
"Give and you shall receive!"
If you don't end up talking to her, then she'll leave thinking: "Oh I should go back to that place where that guy smiled at me… maybe he'll still be there and won't be busy this time."
Conversely, if you DO talk to her, she's likely to be much more receptive and excited to get to know you.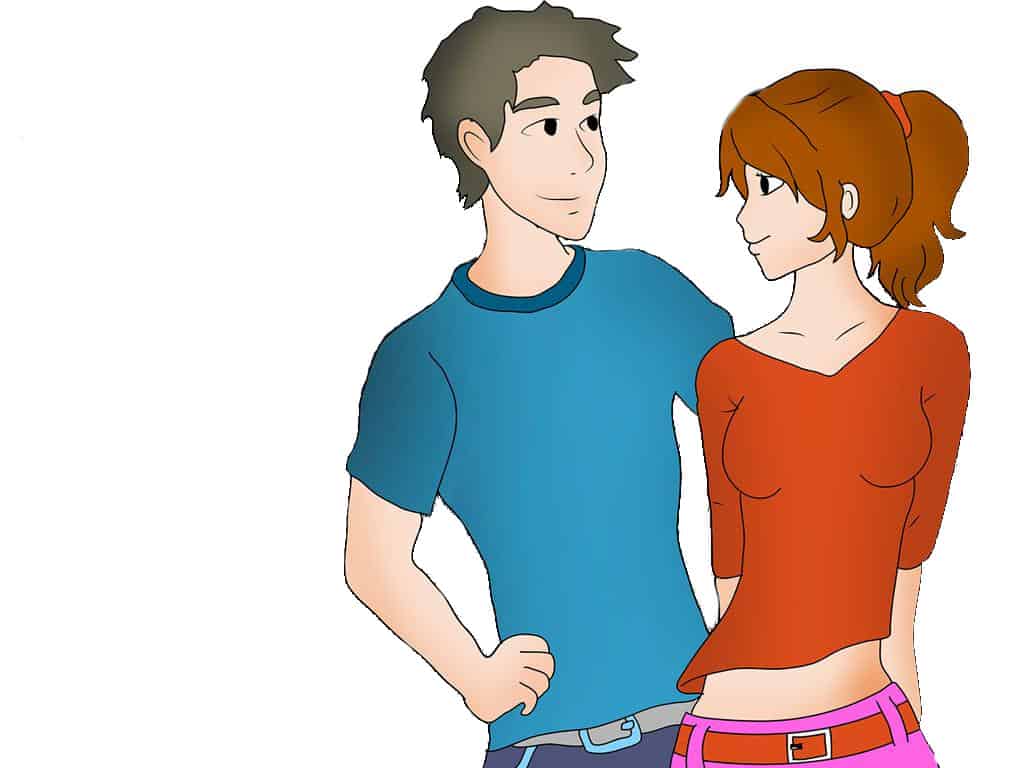 So be sure to charm her with your smile while trying to get her to give you one in return… it is very much a two way thing, but both those smiles must GENUINE.
"Don't cry for a women who's left you; the next one may fall for your smile"
Here are more reasons why smiling is important when approaching a girl:
You look more friendly and approachable which is essential for communicating with her.
Smiling makes you appear and feel more confident to those around you.
Studies show that when you smile you are less stressed [R] … great news for men wanting to approach women.
Smiling raises energy levels to those around you (including that gorgeous girl next to you)
Did you know? Studies show that the simple act of smiling makes you more attractive and the level of attractiveness is strongly influenced by the intensity of the smile [R].
Let's take a further look at why it is just as important to give a smile as it is to receive one and why the two go hand-in-hand for developing instant attraction.
Unsurprisingly the SMILE tops all other physical traits with:
67% of women finding a man's smile attractive
62% of men finding a woman's smile attractive
While the same survey shows how often we think we smile in a day, with men smiling less than women… if only we all smiled a little more throughout the day.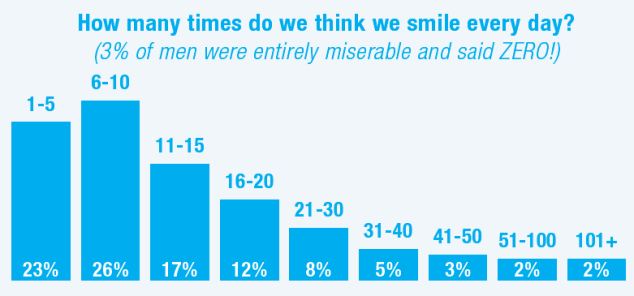 The worst place to give a big smile as an opener is at a club, bar, party or any social setting. This immediately says: "Hello, I don't have the guts to talk to you". In those situations, talk first, THEN smile.
Resources & References
Something to smile about – The interrelationship between attractiveness and emotional expression by Golle, Jessika.
How smiling can help reduce stress – A study on adopting a "Duchenne smile" for happier moods by psychologist Paul Ekman.
On a lighter note, can you spot a fake smile by In59seconds.
How to SMILE your way to a promotion – A study on which expressions make you look powerful, honest & flirty by Dr Peter Collett.