The number one rule on how to start a conversation with a girl you just met is easy:
Keep it simple, keep it fun.
When you talk to a woman for the first time, remember that she doesn't know you and anything too intense will push her away. Instead, use these conversation starters to get her more interested.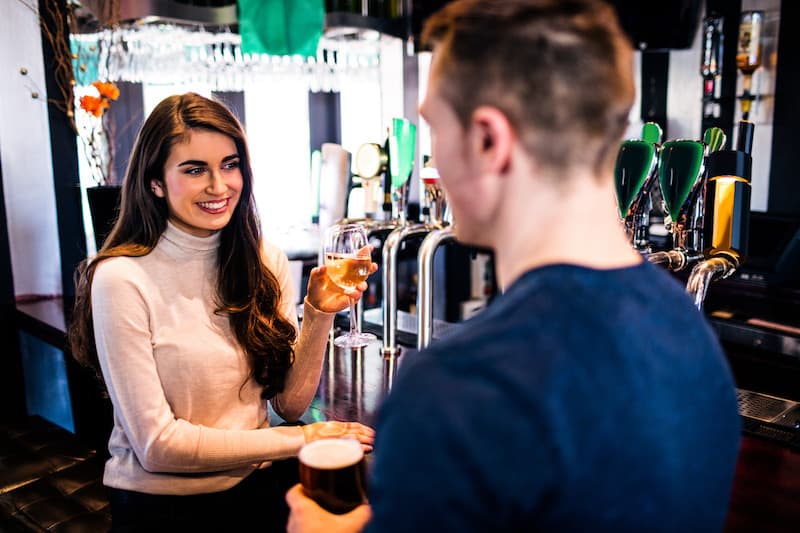 [toc]
Situational Conversation Starter
Make a comment about something around both of you at the time… using the environment to start a conversation with a girl is the easiest way to do it.
While shopping at the grocery store… pick an item next to her: "Mmmm, this is going to be great tonight. They say you shouldn't shop when you're hungry! I know why now! Hi, I'm Chris"
If you're at the library, mention something about the librarian at the door or even about the funny security guard at the entrance. An environmental opener can be used anywhere, but it does take a bit of quick thinking depending on where you are.
Direct Conversation Starter
Just say "hi"
Sometimes just saying hi is enough to get a decent conversation started. This works especially well in boring situations such as waiting in line.
"Hey, I saw you and just had to come say hi. I'm Chris" (Put out your hand to shake hers)
If there's nothing special happening and you are both bored, then saying hi will just come off as being social. We have an entire section on direct approaches that I recommend you check out.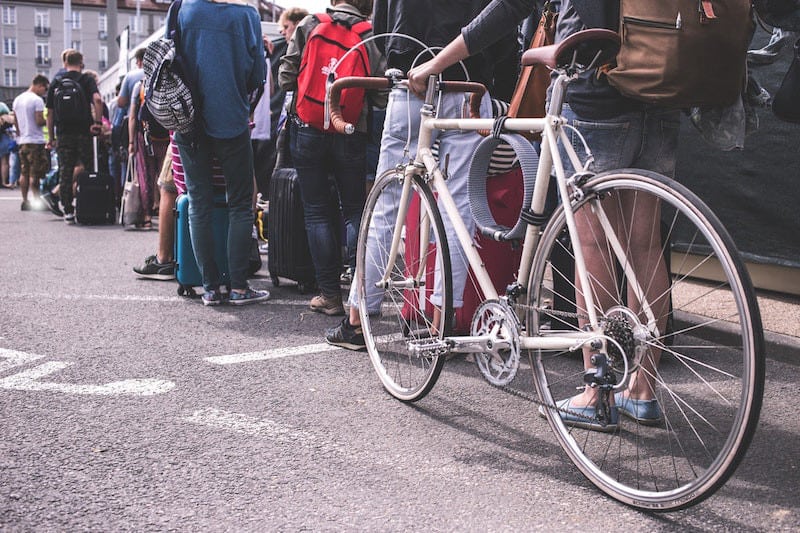 Starting A Conversation With An Opinion
Some men feel more comfortable jumping right into a topic with an opinion on a certain situation.
"Hey, really quickly… I just got back into town. What's the best thing to do these days around here?"
or even,
"Hey, this is random… but I wanted a stranger's opinion. My friend wants to propose to his girlfriend and his biggest concern is the ring. Do girls really care about the ring size?"
The advantages of this is that it automatically leads to a full fledged dialog about whichever topic you introduced. The disadvantage however, is that if you randomly ask for someone's opinion, they might think you're polling a survey or something. They might be on the defensive right away since people automatically avoid salesmen on a daily basis.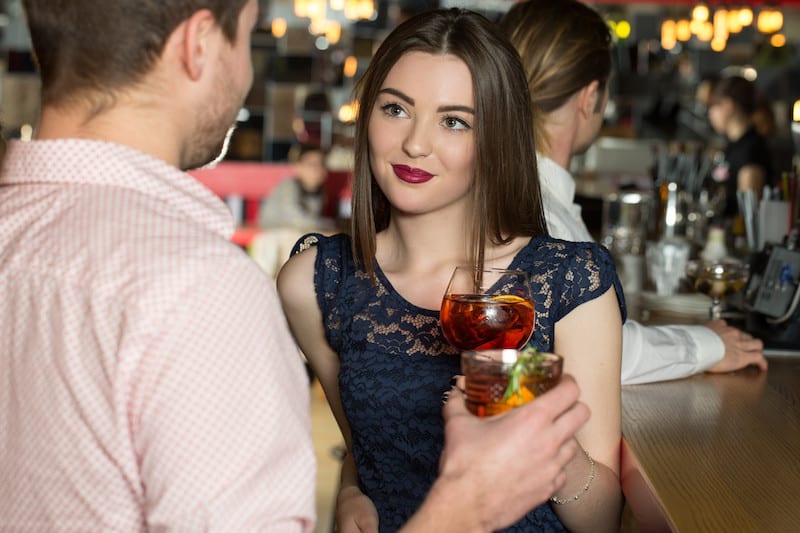 The one context where an opinion opener will be acceptable is in a social environment in which everyone is already talking, ie: party or a bar.
Beginning A Chat With A Comment About Her
Now this is risky but can lead to a quick and successful conversation if done right.
"Whoa, you have a good energy around you… kind of a no-bs fun living girl that's adventurous. I'm Chris"
By noticing something unique about her, she will be likely to want to engage in a conversation to talk about her favorite subject, herself. For example, if a girl is wearing a huge hat, she's doing it for a reason: she wants to be noticed and for people to talk to her. So just pick up on these subtle (and sometimes obvious) cues.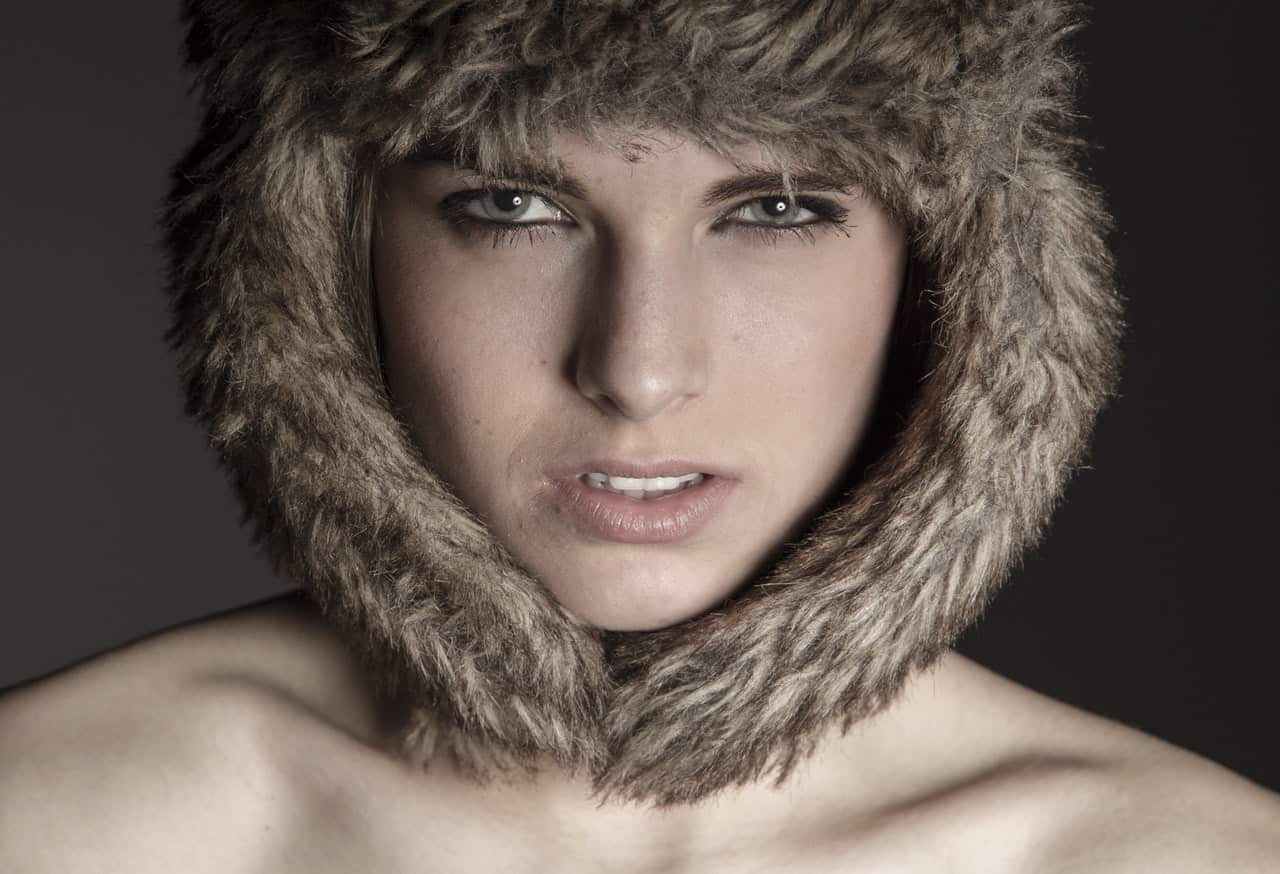 How to start a conversation with a girl can be quite easy once you've mastered these few techniques. Once it's started, you will need to have something to say to continue chatting with her! One of the best resources to read so you never run out of things to say is the book Double Your Dating by David Deangelo.
The words printed on the pages of his book have a way of sticking in your brain and will make you a better conversationalist than you ever thought possible.
Resources & References
Want to learn more about starting conversations? Here are some of the sources that we used to write the article (And a few videos we found useful)
TheRomantic discuss a unique story behind a 20 year old experiment on 36 questions to make anyone fall in love with you with surprising results.
Celebrity Ashely Weston talks about the best conversion starters that actually work.

Alpha m's. brilliant analogy on conversation starters and how to be successful when using them.